David Noyce
Professor and Executive Associate Dean
PROFILE LINKS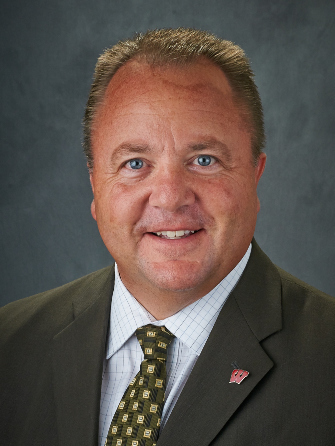 Room: 2620
Engineering Hall
1415 Engineering Drive
Madison, WI 53706
Ph: (608) 265-1882
Fax: (608) 262-5199
danoyce@wisc.edu
Profile Summary
Consider all the different ways transportation affects our daily life. Whether we take a car or transit to work, take a bus to school, consume goods shipped by truck, train, ship, or pipeline, travel internationally by plane, ride a bicycle, or simply walk, the efficiency and safety of our transportation system has a dramatic impact on how successful each mode will be. My research is focused on the operational and behavioral aspects of transportation safety and operations. Recent research activities have considered traffic control devices, left-turn signalization, centerline rumble strips, and applications of advanced technologies. Improving the operational and safety aspects of protected/permissive left-turns has been an interest area of mine for the past 20 years. We are currently working on improving permitted left-turn modelling and using real-time information to optimize intersection traffic operations. I am also very interested in crash data recording (black box) technology and vehicle crash analysis. I have worked with state and fedral agencies on a wide array of research topics realted to all modes of transportation, including pedestrian and bicyclists.
Current, I am the Director of the Traffic Operations and Safety (TOPS) Laboratory. the TOPS Lab conducts research in the local, state, national, and international markets. Since inception in 2003, the TOPS Lab has completed over $30 million in research activities and has become recognized as a leading transportation research institution. I am also an Associate Director of Safety Research Using Simulation (SaferSIM) Center, one of the University Transportation Centers (UTC) in the U.S. Our consortium includes the University of Iowa, University of Central Florida, University of Massachusetts-Amherst, and the University of Puerto Rico-Mayaquez. Research focus is on collaborative simulation research, which I further describe below.
I have spent the last 15 years working with full-scale driving simulation and studying driver comprehension and behavior related to various traffic control devices, geometric designs, and operational conditions. The University of Wisconsin-Madison is home to a full-scale driving simulator that provides a state-of-the art research tool. We have used the simulator to study regulatory signs, traffic signal displays, rumble strips, young and old drivers, distraction, and the effects of low Blood Alcohol Content (BAC) on driver performance. We are currently looking at new technologies to improve the realism of the simulated environment.

I am also active with the Construction Engineering and Management Program in the Department of Civil and Environmental Engineering. My intersts include both transportation and building construction in the areas of productivity, efficiency (schedule compression), work zone management and safety and leadership.

Finally, I maintain an active traffic operations, geometric design, and safety cirriculum. We have redeveloping our transportation laboratory to include a fully signalized intersection to study advanced traffic signal operation methods. We also provide a means of testing new equipment and technologies as they enter the market. Our complete array of traffic data collection equipment allows us to move this lab into the field to incorporate real-time traffic.

The undergraduate and graduate students working with me form a research team directed at improving the design, operations, construction, and safety of all elements of transportation.