John D. Lee
Emerson Electric Quality & Productivity Professor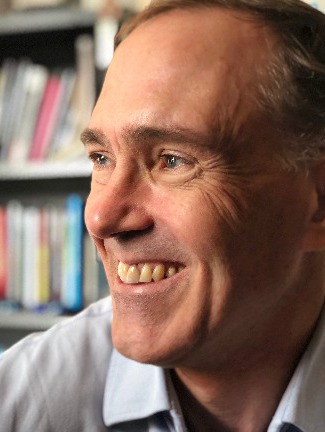 3007 Mechanical Engineering
1513 University Avenue
Madison, WI 53706
Ph: (608) 890-3168
jdlee@engr.wisc.edu
Education
1987 B.A., Psychology, Lehigh University, Bethlehem, Pennsylvania
1988 B.S., Mechanical Engineering, Lehigh University, Bethlehem, Pennsylvania
1989 M.S., Industrial Engineering, University of Illinois, Urbana-Champaign
1992 Ph.D., Mechanical Engineering, University of Illinois, Urbana-Champaign
1987 B.A., Psychology, Lehigh University, Bethlehem, Pennsylvania
1988 B.S., Mechanical Engineering, Lehigh University, Bethlehem, Pennsylvania
1989 M.S., Industrial Engineering, University of Illinois, Urbana-Champaign
1992 Ph.D., Mechanical Engineering, University of Illinois, Urbana-Champaign
Cognitive engineering
Interface design
Trust in automation
Human adaptation to technology
Modeling human behavior
Lee, J. D., McGehee, D. V., Brown, T. L., & Reyes, M. L. (2002). Collision warning timing, driver distraction, and driver response to imminent rear end crashes in a high-fidelity driving simulator. Human Factors, 44(2), 314-334.
Gao, J., and Lee, J. D. A dynamic model of interaction between reliance on automation and cooperation in multi-operator multi-automation situations. International Journal of Industrial Ergonomics, 36, 512-526, 2006. Seppelt, B. D., & Lee, J. D. (2007). Making the limits of adaptive cruise control visible. International Journal of Human-Computer Studies, 65(3), 183-272.
Lee, J.D., Caven, B., Haake, S., and Brown, T.L., \"Speech-based interaction with in-vehicle computers: The effect of speech-based e-mail on drivers\' attention to the roadway.\" Human Factors, 43, 631-640, 2001.
Lee, J.D. and See, K.A. (2004), \"Trust in automation: Designing for appropriate reliance,\" Human Factors, 46, 50-80.
Lee, J. D. (2009). \"Can technology get your eyes back on the road?\" Science 234: 344-346.

Regan, M. A., Lee, J. D., & Victor, T. W. (2013).

Driver Distraction and Inattention: Advances in Research and Countermeasures. Volume 1

.

Ashgate

.