Mark Millard
Director of Learning Design and Technologies
PROFILE LINKS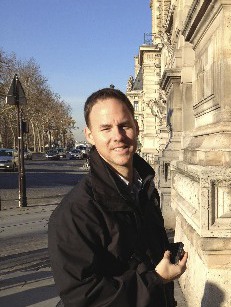 Room: 845
Extension Building
432 North Lake Street
Madison, WI 53706
Ph: (608) 263-4102
mark.millard@wisc.edu

Profile Summary
Mark is the Director of Learning Design and Technologies for Engineering Professional Development in the College of Engineering. In this role, Mark leads a team of professional staff, and provides effective support, consultation, strategic planning, and leadership in all current and emerging areas of teaching, learning and technologies. He serves as an learning systems and technology leader, to help coordinate and manage the design, development and delivery of technical systems and instructional offerings that the department supports. This includes both credit and non-credit courses and programs in all STEM areas. Mark is also a key member of the EPD Programming Coordination team which is involved in the planning, design and development of specialized web applications and database systems for strategic departmental and college initiatives.
Mark is also a adjunct faculty member and teaches courses in several of the online graduate programs in the College of Engineering.

Originally from Colorado, Mark has lived in Fort Collins, CO, Bloomington, IN and Madison, WI. Prior to joining UW–Madison, he was the Assistant Director of the Office of Instructional Consulting in the School of Education at Indiana University. Mark received a BS in Experimental Psychology from Colorado State University, and an MS in Information & Learning Sciences with an emphasis in human-computer interaction and instructional systems technology (IST) from Indiana University.