Thomas W. Smith
MS, Faculty Emeritus
PROFILE LINKS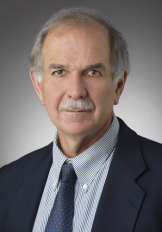 Profile Summary
Interests:
1. Distance learning and engineering leadership.
Founder of the UW's Master of Engineering in Professional Practice (MEPP) degree. This is a fully online master of engineering, designed for mid-career engineers seeking to improve their technical leadership skils and to move up their organization's technicall ladder.
Longtime advisor to the UW's summer conference on Distance Teaching and Learning and contributor to continuing education in this area.
Author of many papers and articles on the topic of distance learning and co-author of two upcoming books on quality in online learning.
2. Asset Management
Previous research experience with the UW's institute for Environmental studies and teaching and public service in energy management and energy auditing.