Frank Pfefferkorn
Associate Professor
PROFILE LINKS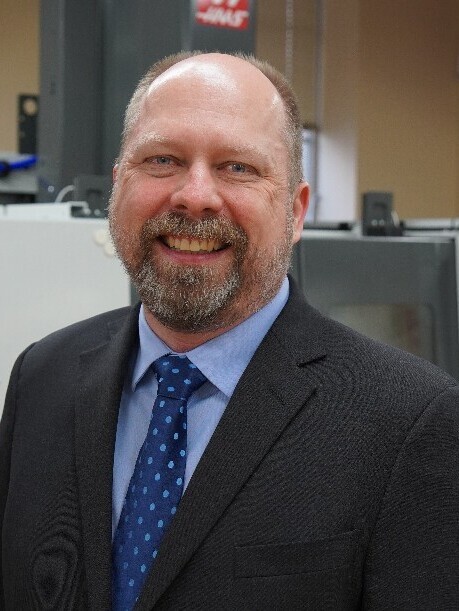 Room: 1031
Mechanical Engineering Building
1513 University Avenue
Madison, WI 53706
Ph: (608) 263-2668
frank.pfefferkorn@wisc.edu

Profile Summary
I am an Associate Professor of Mechanical Engineering at the University of Wisconsin-Madison. My teaching and research are focused on manufacturing processes and heat transfer as it applies to manufacturing processes. My work goals are to: (1) educate/develop manufacturing and heat transfer engineers/workforce, and (2) help move thermally-assisted manufacturing, friction stir welding, micro end milling, and pulsed laser polishing from arts to science-based technologies that will help innovate manufacturing.
In addition to being an Associate Professor in the Department of Mechanical Engineering I serve as the Director of the Manufacturing Systems Engineering Program and on the Executive Committee of the Center for German and European Studies.
I am currently on leave from UW-Madison and serving as an ASME Foundation Swanson Fellow in the Advanced Manufacturing National Program Office (AMNPO) that is hosted by the National Institute for Standards and Technology (NIST) in Gaithersburg, MD. I am the Assistant Director for Research Partnerships in the AMNPO. You can see what the AMNPO does by going to http://manufacturing.gov.