Roger Paulson
Practice Director, Supply Chain Management
PROFILE LINKS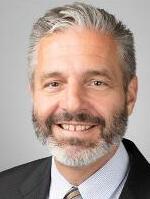 Room: 4152
Mechanical Engineering
1513 University Avenue
Madison, WI 53706
Ph: (608) 261-1161
Fax: (608) 261-1161
roger.paulson@uwebc.wisc.edu

Profile Summary
Roger Paulson directs the UWEBC's Supply Chain Management, Customer Service, and Sales Operations focus areas.
Roger brings 17 years of business experience in diverse roles to the UWEBC. Most recently, he was responsible for the Wisconsin and Illinois business-development and project-execution activities at AbeTech Bar Code Solutions, an automated data capture and inventory management solutions integrator. Prior to AbeTech, Roger served for eight years as a founding partner and executive vice president of marketing and sales for Minneapolis-based Master Coating Technologies. Roger's professional experience also includes three years as a management consultant, as well as four years as a trained facilitator for the Minnesota CEO Retreats and Wisconsin Small Business Development Center's PeerSpectives program. Both are innovative organizations that facilitate business improvement through experience-sharing Retreat forums for company CEOs and presidents.
Roger holds an MBA degree in management from the University of St. Thomas in Minneapolis, a BA from the University of Wisconsin-Madison, a Supply Chain Leadership Certificate from UW-Madison School of Business Executive Education and a Certified Marketing Executive (CME) accreditation conferred by Sales and Marketing Executives International.