Jeffrey Russell
Professor
PROFILE LINKS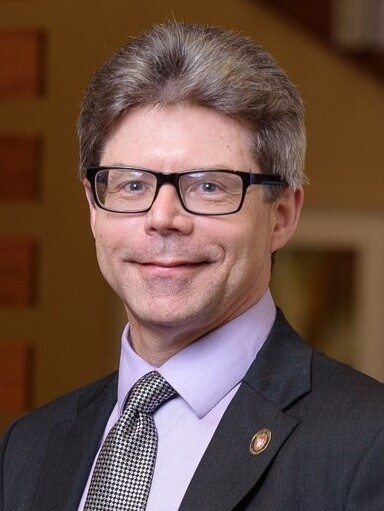 2205 Engineering Hall
1415 Engineering Drive
Madison, WI 53706
Ph: (608) 262-5821
Fax: (608) 262-5199
russell@engr.wisc.edu
Profile Summary
Jeffrey S. Russell, Ph.D., P.E., Dist.M.ASCE, NAC, F.NSPE is the vice provost for Lifelong Learning, dean of the Division of Continuing Studies, and a professor of civil and environmental engineering at UW–Madison. In his role as vice provost, Dr. Russell is responsible for leading the university's programs and services for lifelong learners and nontraditional students. His programmatic responsibilities include partnering with campus stakeholders for the successful launch and scale of the university's online undergraduate degree (OUD) portfolio. Additional programs under his direction include precollege and summer, adult career and special student services (home to Badger Ready), UW's visiting international students program (VISP), liberal arts and applied studies (home to the Odyssey Project in partnership with the College of Letters & Science), post-baccalaureate professional degrees and certificates, and noncredit programs.
Dr. Russell previously served as chair of the Department of Civil and Environmental Engineering at UW–Madison and was a co-founder of the Construction Engineering and Management Program. He continues to teach engineering courses at UW–Madison, which can be viewed by choosing "courses" from the left hand menu.
Dr. Russell is a respected researcher, author, and editor, who has been honored with a number of national and regional awards for research, teaching, mentoring, and engagement. His most recent book, Technical Project Management in Living and Geometric Order (Pferdehirt, Nelson, 2020) is in its third edition and available digitally at Open Textbook Library. His engineering research focuses on construction management, innovative project delivery systems, and construction automation and robotics.
He takes special interest in solving for greater diversity, equity, and inclusion throughout all programs and learning opportunities.
Jeff credits growing up in a northeast Ohio construction family with a special needs sister for his work ethic and deep respect for people, from all walks of life, striving to realize their dreams through education.