Dale F. Rudd
Professor Emeritus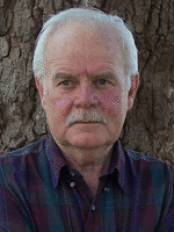 Education
PhD 1959 University of Minnesota
PhD 1959 University of Minnesota
After retirement in 1994 Sandy and I moved to Seattle. Our home has a wide view of Puget Sound and the snow-capped mountains of Olympic National Park. Our children Karen and David both live within walking distance. The Pacific Northwest is great.
2008Washington State Academy of Sciences, Founding Member. WSAS serves the State as the principal source of scientific expertise regarding questions of \"complex public policy\".
1978National Academy of Engineering.Election Citation: Research and leadership on process engineering strategy and systems analysis of large economic units such as the petrochemical industry.
J. A. Dumesic, D. F. Rudd, L. M. Aparicio, J. E. Rekoske, A. A. Trevino, \"The Microkinetics of Heterogeneous Catalysis\", The American Chemical Society, Washington DC (1993)
D. F. Rudd, A. A. Trevino, J. A. Dumesic and the staff of Catalytica Associates, \"New Catalytic Materials: Volume XII, Impact of Future Catalytic Developments on the Chemical Industry\", Catalytica Associates, Mountain View, CA (1985), initially client private and later released to the public.
D. F. Rudd, S. Fathi-Afsar, A. A. Trevino, M. A. Statherr, \"Petrochemical Technology Assessment\", Wiley, New York (1981)
P. M. Berthouex and D. F. Rudd, \"Strategy of Pollution Control\", Wiley, New York (1977)
Russian Edition (1980), Chinese Edition (1985)
D. F. Rudd, G. J. Powers, and J. J. Siirola, \"Process Synthesis\", Prentice-Hall, Englewood Cliffs, NJ (1973)
D. F. Rudd and C.C. Watson, \"Strategy of Process Engineering\", Wiley, New York (1968)
Spanish Edition (1976)
Dale F Rudd, \"Down the Gulkana\", Alaska Sportsman, January 1963