Charles Quagliana
Professor of Practice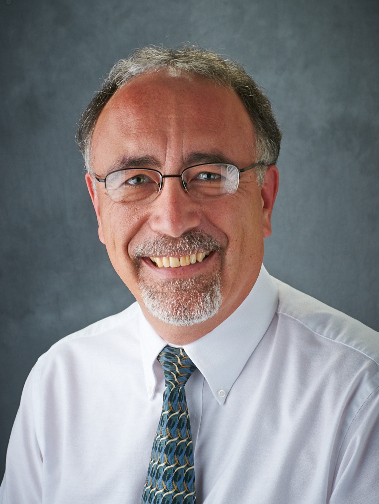 Education
Master of Arts-Architecture/Historic Preservation, June 1978
The University of Florida, College of Architecture, Gainsesville, FL
Fine Art Training, Architectural History and Preservation, Spring 1976
Rosary College Graduate School of the Fine Arts, Villa Schifania, Florence, Italy
Bachelor of Science in Environmental Design, August 1976
Kent State University, School of Architecture, Kent, Ohio
Master of Arts-Architecture/Historic Preservation, June 1978
The University of Florida, College of Architecture, Gainsesville, FL
Fine Art Training, Architectural History and Preservation, Spring 1976
Rosary College Graduate School of the Fine Arts, Villa Schifania, Florence, Italy
Bachelor of Science in Environmental Design, August 1976
Kent State University, School of Architecture, Kent, Ohio
Co-Instructor for Senior Level Capstone Design, CEE 578, Spring and Fall
Instructor of Architectural Design for Construction, CEE 698, Fall
Instructor for Independent Study, Summer
Co-Director, Capstone Partnership with Michael Doran

The Capstone Partnership is a cooperative arrangement between CEE and groups and institutions that develops and fosters strategic partnerships to explor engineering design challenges.
The core purpose of the partnership is to organize and implement specific student projects meeting the deisn needs of the sponsors. The Partnership also secures funding to support instruction as well as other costs associated with the course.
Interdisciplinary & cross-curricular teams
I am interested in advancing the collaboration of Civil Engineering Capstone student teams with student teams (and their mentors) from other disciplines to form a larger working project teams. These multi-discipline teams are currently formed with students from other disciplines within the College of Engineering and from UW-Madison Department of Landscape Architecture, UW-Milwaukee School of Architecture and Urban Planning and Madison College Architectural Technology Program.
The student teams research and design broader aspects of the project, integrating the design of systems and components and relating to the user group/client in a manner closely simulating real world situations. With the help of mentors to orchestrate and encourage, students are brought out of their "silo" or area of expertise to strengthen interplay, participation and communication between disciplines.
Collaboration relative to the student team focuses on working together to realize shared goals by sharing knowledge and learning, building consensus and developing leadership within the team. Students must develop the ability to work effectively and respectfully within these diverse teams. Students must learn participation and thinking strategies while collaborating and negotiating with people of related disciplines. The team members learn to be good listeners and to articulate ideas effectively using oral, written and nonverbal communication skills in a variety of forms and contexts.
As an architect Mr. Quagliana brings more than 30 years of experience and expertise focused on rehabilitation and restoration design and construction work for significant buildings throughout Wisconsin. His expertise is in the areas of architectural planning and in the reuse and recycling of existing buildings, components and building materials.
As a Professor of Practice he is primarily involved with the Senior Level Capston Class and the Capstone Partnership. He is the Co-Director of the Capstone Partnership and liaison with: UW-Madison Department of Landscape Architecture, UW-Milwaukee School of Architecture & Urban Planning, and UW Systems Administration.
His academic interests include Project Based Learning, Interdisciplinary Collaboration, and Cross-curricular Teams.